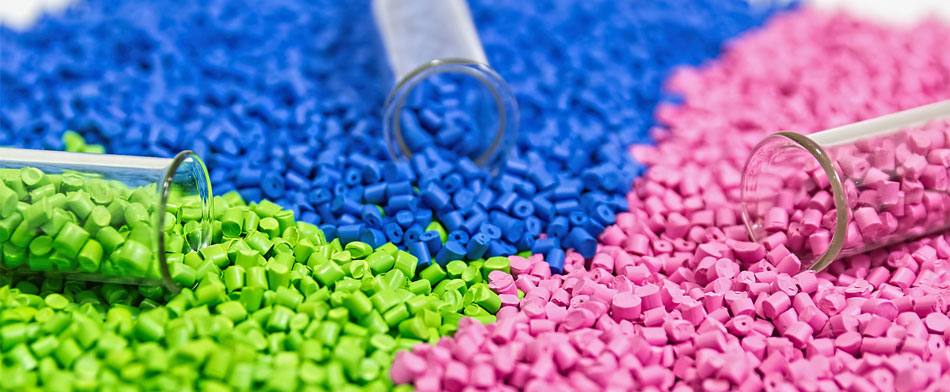 Composites / Plastics
Starting in the late 1970s, Canada became a major producer of synthetic resin, the main ingredient in plastic parts. Favourable tariffs encouraged multinational companies to increase production of resins, as the rate to ship finished products into the U.S. for example, was less than half that to export resin. Canadian enterprises rose to the challenge and opened factories to turn the resins into finished pieces ready for export.
In 2016, over 2,600 establishments in Canada had as their principal activity the processing of synthetic resins into plastic products, generating shipments valued at $24.3 billion and employing 82,000 people. Recovery from a decline in output caused by the 2008-09 recession was been slower than expected, but the industry has maintained its growth pattern through 2016 and now contributes $8.3 billion to Canada's GDP, representing 2% of global production of plastic products based on resin consumption. Three sectors represent 85% of demand: construction (34%), packaging (35%) and automotive (16%).
The plastics industry is pan-Canadian, though the majority of establishments and output are concentrated in three provinces: Ontario (46%/55%), Quebec (25%/25%), and British Columbia (11%/ output for BC not available).
The sector is dominated by small and medium sized firms; 86% of businesses in the sector have fewer than 100 employees, and 99.5% have fewer than 500 employees. Key firms in the sector in Canada include Magna International, Winpak Ltd and ABC Group Inc.
The Canadian plastics sector is intricately tied with the NAFTA market, with 93 percent of domestic exports going to the United States. For this reason, the sector relies extensively on NAFTA, which has resulted in a common market for goods and services that has led to shared ownership and investment in businesses and enterprises in the plastics sector, and has allowed for common business standards and tax treatment. In the area of tariffs and international trade agreements, duties on resins of U.S. origin were phased out by 1993, and duties on plastic products were phased out by 1998. This contributed to a more competitive cost structure in Canada.
Oxford Quick Facts
Population
110,862
Land Area
2,039 km2
Private Dwellings
45,350
Median Family Income
$72,294
Distances to Major Market Areas
Kitchener/Waterloo
68 km
Hamilton
78 km
Buffalo
154 km
Toronto
163 km
Detroit
253 km
Ottawa
538 km
Montreal
673 km
Chicago
696 km
New York
851 km
Distances to U.S. Border

Sarnia/Port Huron
154 km
Windsor/Detroit
220 km
Fort Erie/Buffalo
220 km